<![if !vml]>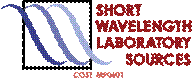 <![endif]>                       <![if !vml]>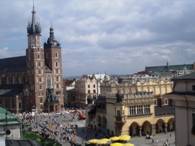 <![endif]>                       <![if !vml]>
<![endif]>
The Working Group Meeting of the COST Action MP0601, Short Wavelength Laboratory Sources, took place on 27-28 May, in Kraków, Poland.
The meeting was organized by the Institute of Nuclear Physics, Polish Academy of Sciences.
The organizational details are listed in the registration form, the venue is shown at the attached map of the Kraków centre.
The following locations are linked to documents containing the agenda of the meeting, its detailed program, and the list of emails of all participants.
Most of talks and several posters presented at the meeting are accessible through this web page. Links to these materials are listed below.
Thursday, May 27th 
Session 1. Chair: Francois de Gaufridy de Dortan
Sergey Zakharov
High brightness EUV light source system development for actinic mask metrology
Inna Bukreeva
Talbot effect in x-ray waveguides
Alan Michette
An update on the UK Smart X-Ray Optics project
Session 2. Chair: Slawka Pfauntsch
István Földes
Cleaning KrF laser pulses with plasma mirrors
Jeremy Frey
Imaging soft x-ray production and scattering
Ulf Zastrau
Temperature and K -yield radial distributions in laser-produced solid density plasmas
Session 3. Chair: Reiner Dietsch
Torsten Feigl
Coating of World's largest EUV mirror
Alexei Erko
Parallel fs x-ray spectrometer
Frantisek Dubecky
Progress in low energy X-ray spectrometry using semi-insulating GaAs detectors
Gianni Monaco
SiC thin films deposited at high temperature by means of excimer and Nd-YaG lasers
Andreas Oelsner
X-ray area detectors with temporal resolution in the picosecond range
Friday, May 28th
Session 6. Chair: Peter Hoghoj
Henryk Fiedorowicz
Application of laser plasma EUV sources in processing polymers and nanoimaging
Frank Barkusky
Damage and ablation of optical materials under focused EUV radiation
Yevhen Zabila
Direct laser interference patterning of magnetic films
Session 7. Chair: Ulf Hinze
Alan Michette
Report on MC meeting
Andrzej Bartnik
EUV-initiated surface changes in polymers
Ruben Seisyan
ISTC grant #3857; design of two colour - two pulse LPP EUV source
<![if !supportEmptyParas]> <![endif]>
Session 8. Chair: Gerry O'Sullivan
John Costello
Multiphoton ionization in intense EUV free electron laser fields
Paolo Di Lazzaro
Novel anti-counterfeiting technique by EUV lithography
Posters
P1. Vladimir Ac – Application of diamond in X-ray sources
P2. Jozef Kaiser – Application of the 46.9 nm capillary-discharge based
table-top Ar+8 XUV laser for laser ablation
P3. Sebastian Bożek – Cells irradiation complementary lines at IFJ PAN
P4. Blair Lebert & Wafa Kezzar – Coherence properties of a EUV/soft x-ray
source for interference lithography
P5. Zdenko Zápražný – Conditions for absorption and phase contrast
mechanisms in imaging with a laboratory microfocus X-ray source
P6. Klaus Mann – EUV/XUV radiation: a versatile tool for structural
and chemical surface analysis
P7. Francois de Gaufridy de Dortan – Fast temporal ionisation code
for an hydro-radiative code
P8. Jakub Bielecki – Investigations of microstructure and hydraulic
permeability of rocks samples by means of x-ray computed microtomography
measurement and simulations using lattice Boltzmann method
P9. Ladislav Pina – Microfocus high brightness x-ray tubes metrology
P10. Vasily Zakharov – Modeling of EUV spectra from nonequilibrium xenon
plasma with high energy electrons
P11. Paul Duggan – Silson x-ray optics
P12. Maurizio Donarelli – Table-top interference lithography as a tool
to fabricate lasers emitting in the third window of optical communications.
P13. Marcin Perzanowski – Theoretical background of the direct laser interference
P14. Jerzy Pełka – Towards new biosensors. Structure and properties
of electrospun nanofibers composed of ZnO
P15. ­Larissa Juschkin – Extreme Ultraviolet Radiation: A Versatile Tool For Nanometrology
P16. Serhiy Danylyuk – EUV Interference Lithography with a gas discharge source
P17. Veronika Pickova – Interaction experiments in the fs laboratory at CTU